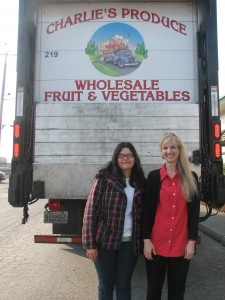 The Duwamish TMA has given away 6 $50 Chevron and ORCA cards since September 4th.  The first two winners were employees of Charlie's Produce, Mary and Michaelle.
Mary commutes from Auburn and Michaelle from Tacoma, both by bus.  When asked why they opt for the bus, Mary says, "I like to sleep." Michaelle enjoys the stress-free lifestyle and cheaper costs.  Why fight the traffic when they could relax
Charlie's is surrounded by railroad tracks with very little East to West access.  All but one bus is .5-1.0 miles away.  They still manage to commute every day of the week!
If Mary and Michaelle can do it, you can too.  Just log your commute trips on Rideshare Online.