I was run over in SODO last summer during a TV interview about SODO traffic and the proposal to build an NBA arena.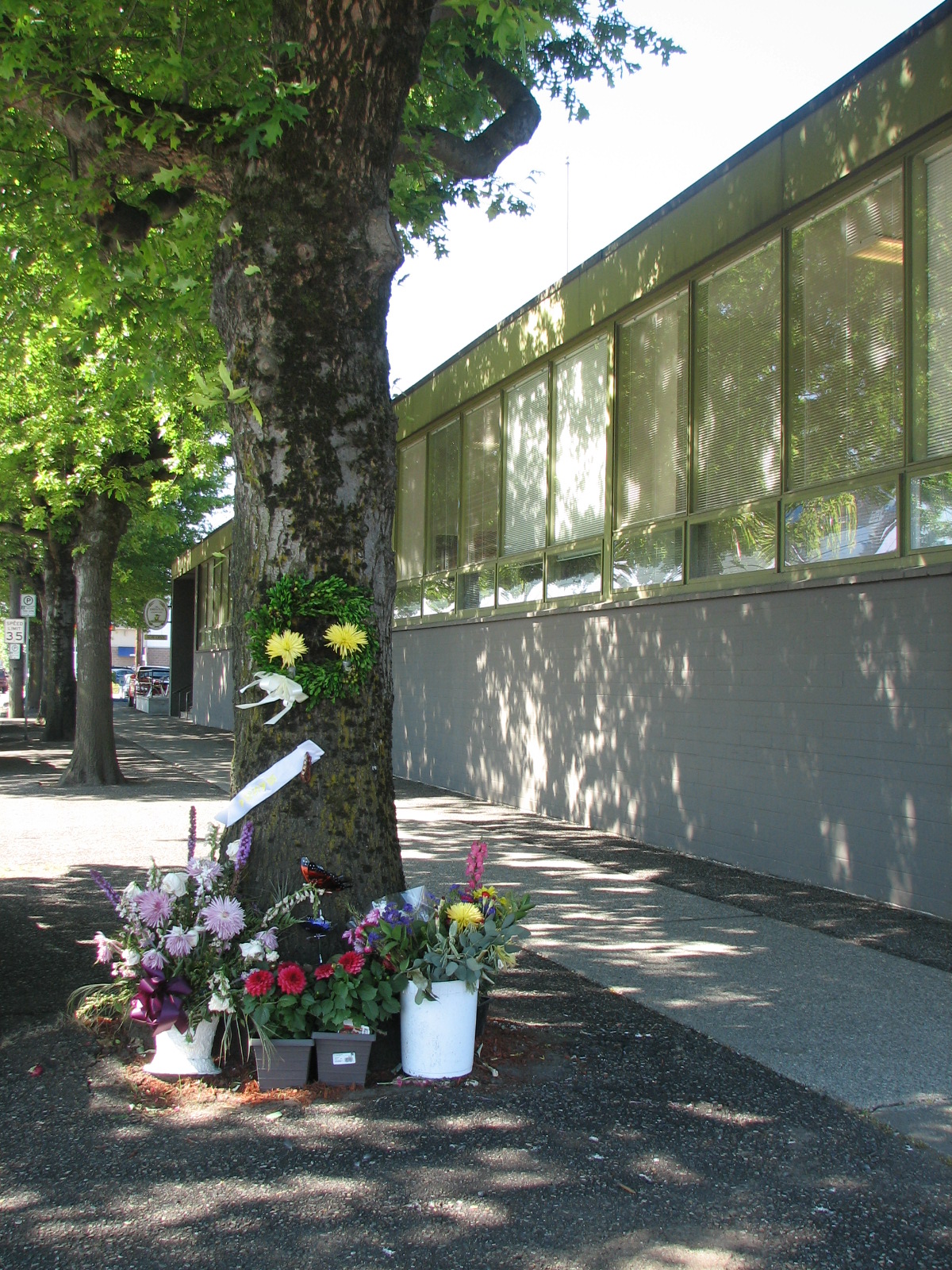 The interview took place on the sidewalk east of 1st Avenue South near Safeco Field. As we talked, a north-bound truck sideswiped a car in the right hand lane, knocking it onto the sidewalk where the front left tire of the car rolled over my left foot.
No one was hurt, the interview resumed, the story appeared on TV that night and the memory lingered as a whimsical "only-in-SODO" moment – where else in Seattle would you get run over during a news interview about traffic?
But the whimsy ebbed over the past few weeks as a series of traffic tragedies unfolded in the south Seattle industrial community.
On May 1, a bicyclist was killed in a collision with a truck on East Marginal Way. On May 13, a pedestrian died after she was hit by a pick-up truck as she tried to walk across 1st Avenue. On May 21, a man suffered injuries described as "life threatening" when he collided with a Sound Transit light rail train along Holgate Street.
The string continued May 31 when a bicyclist suffered serious injuries in a collision with a car along Airport Way on the east side of Boeing Field.
NBA plans for Seattle are now on hold, but the recent rash of accidents showed that SODO's traffic woes continue and they are the topic of a community forum Wednesday, June 12, 2-4 p.m. at the Georgetown Campus of South Seattle Community College.
Elected officials from the State of Washington, the Port of Seattle, King County, and the City of Seattle will attend. The forum will include presentations about present and future SODO traffic issues, and potential solutions. Opportunities will also be available for audience members to talk with the elected officials.
The forum is sponsored by the non-profit, non-political Duwamish Transportation Management Association. You can learn more about the event or RSVP by contacting Tory Gering at 206-762-2470, or by email at gro.yrtsudnielttaesnull@yrot.
The forum is based on a community survey of SODO transportation issues that was conducted over the past five months. The effort was overseen by a steering committee of SODO transportation managers from a cross section of employers. Technical support was provided by a consultant, Katherine Casseday, a former City of Seattle Traffic Engineer with extensive experience in SODO area transportation issues.
The survey included door-to-door visits to more than 100 SODO businesses; interviews with more than 40 companies, and an online survey filled out by more than 400 SODO employees.
The bottom line?
SODO employees who filled out the survey don't feel safe as they drive, walk or bike to and from their worksites.
Dissatisfaction is also high with declining transit service. Business managers are worried about conflicts between cars, trucks and railroad traffic, and the growing lack of curbside parking for customers. Freight operators like SODO because of its proximity to the marine cargo terminals on Elliott Bay but growing car congestion makes it harder to reliably move in and out of the neighborhood.
And, while some of us fear the large volumes of railroad operations, the survey showed that the railroad workers sometimes fear the rest of us. Amtrak workers worry about safely crossing the car and truck traffic along Holgate Street and railroad conductors worry about operating trains in an area with so many pedestrians.
The recent NBA decision to not award a team to Seattle blunted the urgency of the effort to build a new arena. But, it also takes SODO out of the public spotlight.
Meantime, the Deep Bore Tunnel project is moving ahead. That reality prompts a strong expectation by SODO businesses and workers that when the Alaskan Way Viaduct comes down, SODO will see more and more cars as more motorists use SODO surface streets to get into and out of downtown Seattle. More cars means more congestion. More congestion means more potential conflicts between cars, trucks, pedestrians, bicycles and trains.
Solutions? That's the point of the June 12 forum.
The official title of the forum is Workable SODO: Safety First, Safety Now. 
The title reflects that in some ways, for many of us, SODO is a community that continues to work in spite of its many challenges. The abundance of rail and truck access makes SODO one of the most prominent cargo hubs in North America.
But SODO is also full of human beings. The recent tragedies show the multi-modal traffic hazards are painfully real. SODO needs far more effective measures and programs to accommodate the area's growing, unique and hazardous mix of cars, pedestrians, bicycles, trucks and trains.
The tragic accidents show that when the rubber meets the road in SODO, there can be flesh and blood beneath it.